What to expect from your inspection.
Professional Home Inspection Services in Colorado Springs
Our comprehensive inspection report goes over 400+ items in the home that may affect safety, functionality and insurability of the home. The inspection is performed top to bottom and identifies any issues that may be important for you as a home buyer to know. You and your Realtor will receive an emailed inspection report by the following morning detailing the condition of the home.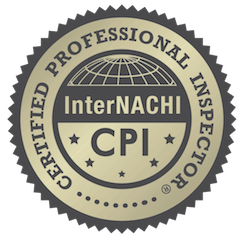 InterNACHI Certified Inspectors
PremierOne Home Inspections, LLC is a certified and insured, local, family-owned home inspection company based in Colorado Springs, Colorado. Our team is comprised of experienced professionals who are all licensed and certified. We are here to help you and bring peace of mind about your home. These Standards of Practice are what we adhere to be sure we are providing all of our clients with the same quality and thoroughness in every inspection we perform. We are certified through the National Association of Certified Home Inspectors (NACHI), they have the highest industry standards, including a code of ethics that must be adhered to.